ODES Digital Transformation Framework
An Intelligent On-Demand Enterprise Solution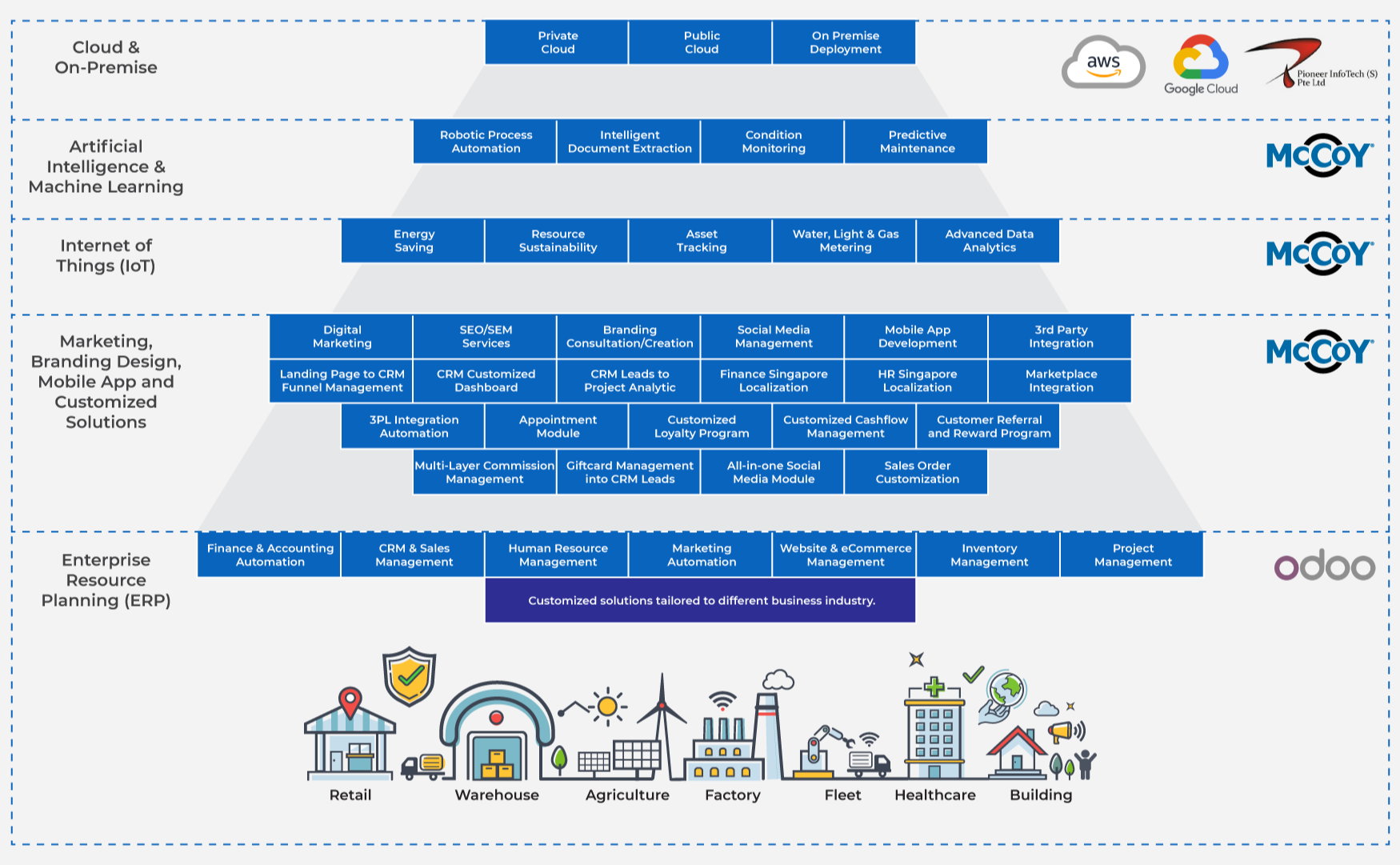 McCoy - ODES
Partnership
McCoy's 20 years of experience in technology solutions now meets with ODES's fluid and fully integrated business ERP applications. McCoy provides an expertise in local implementation, deployment teams, and supply in Singapore, and together with the ODES Community plans to address of needs of companies and enterprises with all their simple to complex business problems. Shift all your business operations on an All-in-one ERP solution and make your business efficient, smooth, and grow in real time. With over 30 applications provided by ODES for operations, sales, inventories, etc. businesses have to no longer worry about daily problems regarding tracking, management, and communication. Start your business with McCoy ODES in Singapore and be in control of everything at the touch of a button.

At ODES, your business will undergo a
Digital Business Model Transformation.
To ensure not only an optimum consumer experience, but a rich worker experience as well, we make use of Digital Technologies to create customised user interfaces. These allow constant tracking and updating of data for individual consumer experience, enhanced growth of the company, and development of a positive company culture. We make sure our clients thrive the evolving competition and reach their dream goals.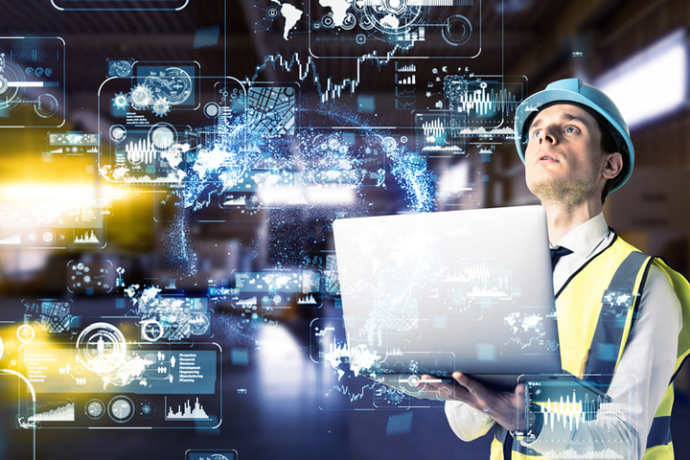 Enterprise Resource Planning

With increasing number of operations, it becomes difficult and time consuming for companies to take care of operations. And, with multiple marketplaces and locations, collaboration and communication to the head entity becomes increasingly difficult. ODES allows companies to base all their business operations on an online tool which comprises from anything to everything as per their needs like sales, invoicing, accounting, CRM (Customer Relationship Management), inventory, warehousing, and many more. ODES also gives a means to manage multi-level projects, orders, AI based systems for stock and data analysis, and an option to customize pages as per every user's needs. With McCoy ODES ERP systems, companies and businesses can stop worrying about time lags, delays, underselling and overselling, shortages, and most importantly, miscommunication, clearing its path to success and growth.